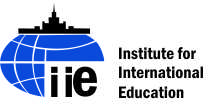 78v Lenin Prospect, Chelyabinsk 454080
Office 301-303, university complex "Sigma"
Tel.: +7 (351) 272-31-00, 272-31-11, 272-31-31
E-mail: imo[at]susu[dot]ru
The Institute of International Education trains specialists for administrative, consultation, expert analytical, and research work in international organizations, representative bodies, diplomatic agencies, ministries and departments of the Russian Federation, foreign banks and firms, international offices, government and non-government institutions. Our graduates are generally occupied with the organization of PR, media activity related to the mass media coverage of problems in foreign countries and regions. Due to the knowledge obtained during the course of study our graduates have a competitive advantage in the labour market. Moreover, they make a considerable career in the chosen field.
The Institute of International Education was founded in 2010. Initially, it focused on the training of foreign citizens for study in Russian educational institutions; professional translation and interpreting; carrying out of tests of Russian as a foreign language. At present, the Institute conducts a wide range of activities:
training of foreign nationals for study in Russian educational institutions (Russian and vocation-related subjects training)
carrying out of tests of Russian as a foreign language (foreign nationals pass this test to gain citizenship of the Russian Federation)
organization of international educational programs: summer language schools, internships for students, international educational programs realized in cooperation with foreign universities for bachelor's and master's students, academic mobility programs
interpreting and translation of professional literature, educational documents
processing and issue of Diploma Supplement (diploma transcript issued in accordance with European standards)
international educational grants
Bachelor's degree program: 032 000 Foreign Regional Studies majoring in Asian Studies