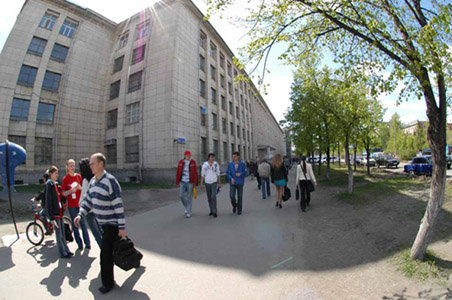 Functions
1. Co-management in the increase of education quality:
establishing internship programs that could include career guidance and adaptation of 1st and 2nd year students to selected academic major
developing work experience and internship programs that may include the coursework and graduate work writing
participating in development of education programs in accordance with the requirements and conditions of real sectors of the economy
developing proposals to open new academic majors, including continuing education programs
2. Joint organization and development of:
students' research works
recreation
summer jobs
holiday activities
3. Protection of rights and legitimate interests of students.
4. Organizing interaction with parents.
Chairmen of committee
| | |
| --- | --- |
| Evgeni Valeryevich Maklakov | Faculty of Journalism |
| Tatiana Yurievna Zvonareva | Faculty of Law |
| Olga Anatolyevna Kuznetsova | Faculty of Chemistry |
| Oleg Gennadyevich Shalygin | Faculty of Aerospace Engineering |
| Oksana Leonidovna Latypova | Faculty of Economics and Management |
| Ludmila Anatolyevna Loginova | International Faculty |
| Elena Yevgenyevna Rudkovskaya | Faculty of Trade and Economics |
| Elena Anatolyevna Sivkova | Faculty of History |
| Irina Mikhailovna Sysoeva | Faculty of Physics and Metallurgy |
| Irina Vyacheslavovna Potanina | Faculty of Linguistics |
| Oleg Gennadyevich Zavialov | Faculty of Mathematics and Mechanics |
| Galina Leonidovna Gerl | Faculty of Automotive Engineering |
| Yuri Andreyevich Terin | Faculty of Architecture and Civil Engineering |