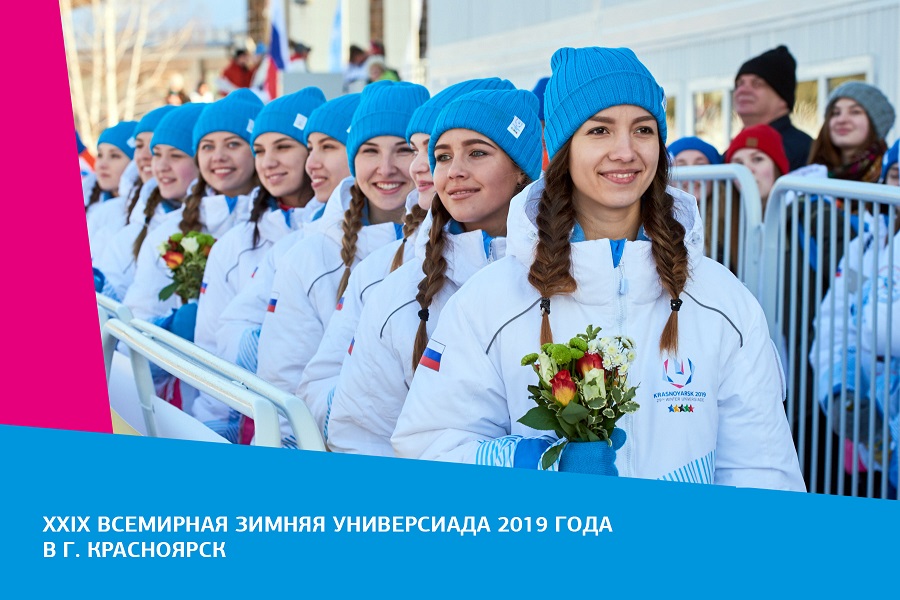 From March 2nd through 12th of 2019, international sport competitions among students - the XXIX World Winter Universiade – are to be held in Krasnoyarsk. In the heart of Siberia, athletes will compete for 76 sets of awards in 11 kinds of sports: biathlon, alpine skiing, curling, cross country skiing, snowboarding, ski orienteering, figure skating, freestyle, hockey, ball hockey and short track.
The decision to hold the Universiade in Krasnoyarsk was made on November 9 of 2013 in Brussels by the International University Sports Federation (FISU).

Universiade Village
Specifically for the Universiade, five objects will be constructed at the university. Three of them will be placed at the territory of the first and the fourth SFU grounds within the limits of Svobodny prospect. The territory will be isolated and enclosed by a physical security perimeter according to FISU's requirements.

Universiade Headquarters at SFU
There is a Universiade Student Headquarters operating at SFU – a student coordinating body of the university, whose activity is targeted at involving students into preparation and popularization of the Universiade in Krasnoyarsk.
To learn more about the SFU Headquarters of the Universiade, discuss the possibility to implement one's own project or ask questions about joining the Headquarters, contact Director of the Headquarters, Daria Broks (tel. +7 950 986-77-65).