---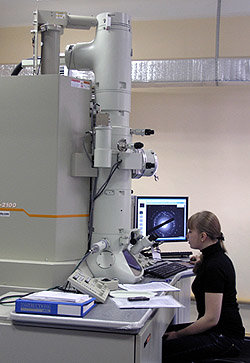 SUSU implements a number of scientific and innovative developments in a wide range of scientific and technological areas.
New knowledge in the field of non-linear optics, nanostructures, fluid mechanics, that our scientific employees and PhDs  get in the laboratories of the University, are used when investigating complex processes and phenomena using the equipment of the Supercomputer Modelling Center.
One of the interesting areas that are actively developed in the University is Archeology and Research of Ancient Technologies.
Engineering and Design and Experimental developments are implemented in scientific and educational centers of Machine Building, Metallurgy, and Construction. The results are defended by invention patents and useful models. The Commercialization of different developments is held due to their appliance by large-scale industrial and small-scale innovative enterprises.
Complex approach to the planning and integration of scientific and research, and design and experimental works allowed proceeding with the realization of complex projects in the partnership with a number of industrial enterprises which create modern productions of innovative products that are in demand on the market.
Interaction and mutual adjunct of scientific schools of SUSU and the achieved results allowed SUSU getting the status of National Research University.