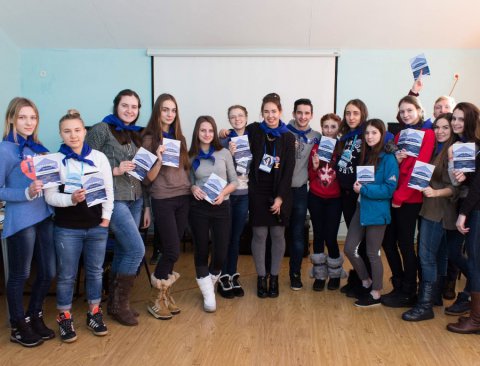 On December 9th-11th, first-year students of the Center of Elite Training's  Higher School of Economics and Management  went through the "Trajectory" School of Young Researchers.
The school has some unique characteristics, like their practical approach, project training, active mentoring program, and the application of a system of student supervision.
Over two days, the university's leading professors read lectures for students. Included were doctor of economic sciences, director of the Higher School of Economics and Management, Andrey Schmidt, and Doctor of Economic Sciences, assisting director of research at the HSEM, Igor Baev.
This event was organized at the Science rest center with support from the HSEM and the Office of Non-academic Affairs at SUSU. 
Multiple training classes for personal growth were held for students with help from coachee from TOP-500, as well as some entertainment. The students received a good, basic practical understanding of economics and management and a good mood for next year.