Scientists of South Ural State University took part in development of a shut-off and control ball valve.
One of the tendencies in development of the valve industry around the world is production of shut-off and control valves. A group of SUSU scientists (Doctor of Engineering Sciences M.Tverskoy and research fellow A. Sokolov) and PG "UralArm" LLC (Candidate of Engineering Sciences V. Andrianov) managed to create a unique structure and production method of a shut-off and control ball valve that has no analogs in the world. The structure of the shut-off and control ball valve has been successfully patented both in Russia and in China.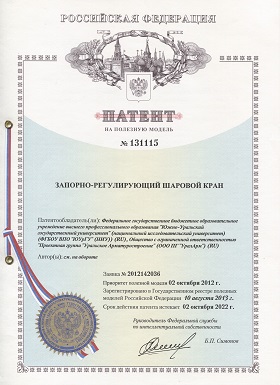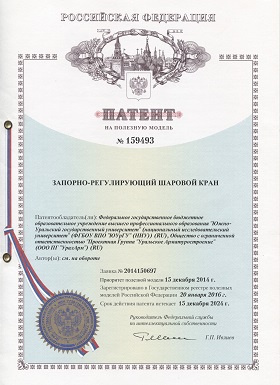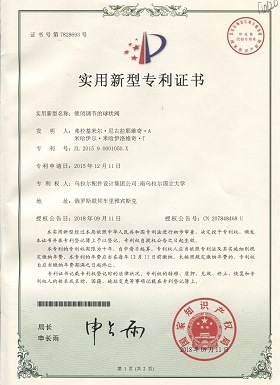 The basis of the patented structure is a valve gate consisting of two ball plugs, positioned one into another. The outer plug is the shutting one, and the external plug is regulating. The main advantage of the patented valve is its flood capacity, which is two times higher compared to analogues around the world.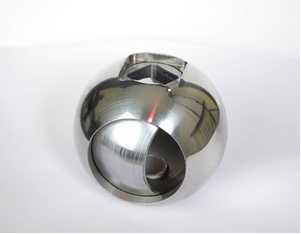 The main element of the shut-off and control ball valve of the new generation: the double ball gate
The double ball gate allows performing control over the both functions (shut-off and regulation) with the use of only one drive, which results in a sharp fall in price compared to products of the world's leaders in the sphere of valve industry.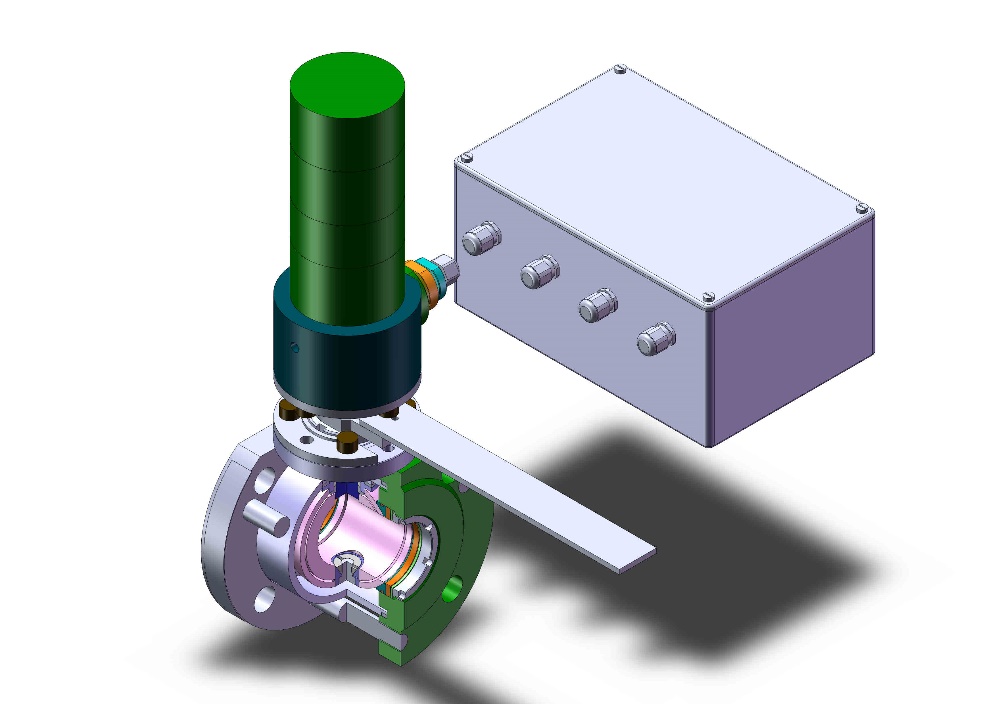 Modification of the shut-off control ball valve with manual shutting and with electric drive of the controlling element
Starting from 2015, the invented structure has been put into operation at the Chelyabinsk Tube-Rolling Plant and the Pribor Plant.
At the moment, SUSU and PG "UralArm" LLC are busy with searching for partners in order to organise large-scale manufacture and distribution of the product in Russia and China. Due to this purpose, representatives of PG "UralArm" LLC concluded an agreement on cooperation with the company called "Eurasia Development Ltd." (Hong Kong, China).