South Ural State University was visited by Indian scientist Shirish Sonawane. He is the Director of the Laboratory of Synthesis and Analysis of Food Ingredients which was created in the frameworks of realizing strategic initiatives of the Project 5-100, implemented at the university.
The professor came from the National Institute of Technology of the city of Warangal in which he leads the work connected with ultrasound technology realization, including the purpose of extraction of food ingredients and possibility for their reduce. Students of the School of Medical Biology along with the professor estimated possibilities of the new ultrasound equipment and its usability for obtaining stable food emulsions. Such technologies can be implemented for creating the new-generation products called "Organic Food".
"Today we were selecting optimal regimes of ultrasound impact for different food mediums. In particular, professor Shirish told us about new approaches for conducting emulsification processes, about how to make emulsions stable. He showed us techniques which speed up the recovery of dry milk components. Under supervision of the professor, during the practical sessions, reduced dairy products made of whole dry milk raw material were obtained, without any decrease of their quality. It was very interesting; and we will use the new knowledge for obtaining the optimal variant of product processing, - says postgraduate student of the SUSU School of Medical Biology's Department of Food and Biotechnology Anastasia Paymulina.
Deputy Director of the School of Medical Biology Irina Potoroko commented on the results of collaboration:
"Now we have the possibility to unite developments and achievements in collaborative research. And, of course, it only provides positive effect. First, we become recognizable for the world's scientific community, because all the results that we have obtained find their feedback. Second, we have got many partners who got interested in our own and collaborative research."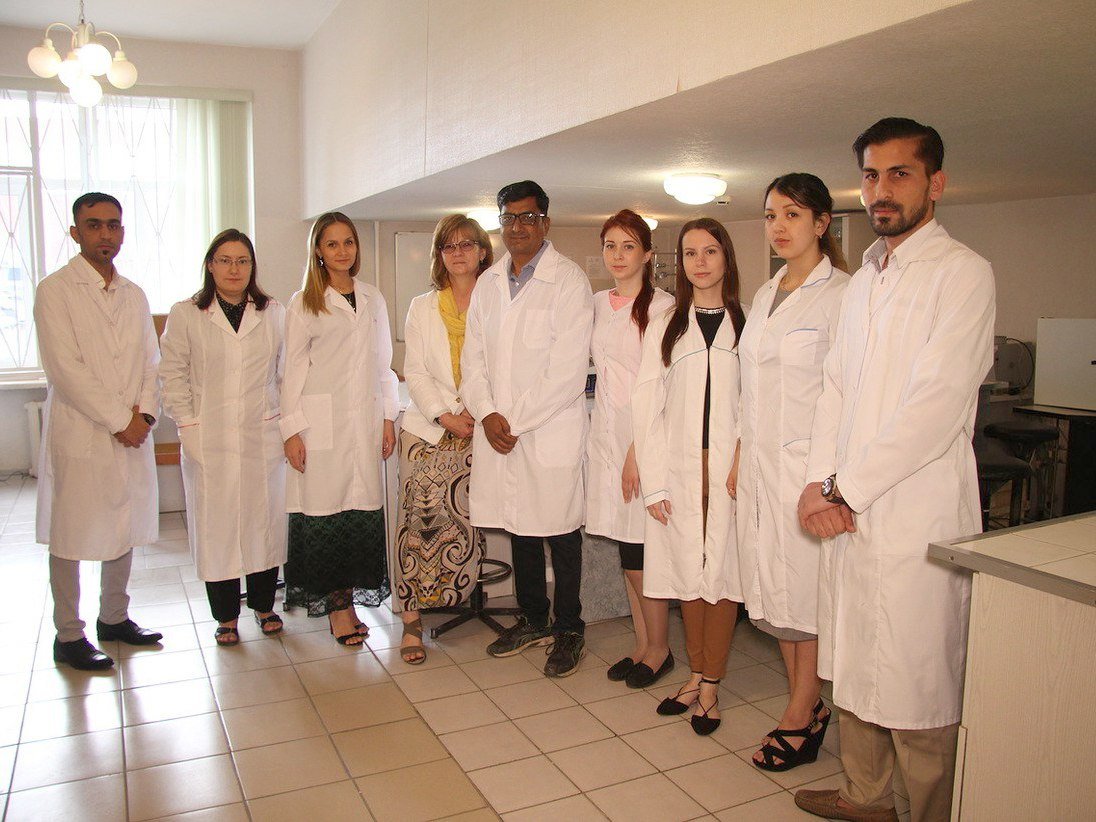 Academic and teaching staff of the School has serious ideas for the nearest future. Irina Potoroko shares her plans:
"In 2013 we took part in the First Congress on Sonochemistry, which took place at the University of Melbourne,for the first time. In this year's September, in the frameworks of Project 5-100, we are going to India where the third Congress on sonochemistry will take place. In the frameworks of the section which deals with implementation of ultrasound effects in food technologies, we are planning to present 2 speeches at this Congress. Besides, at this Congress we are going to present the collaborative research which was conducted under supervision of professor Shirish. We also discussed the possibility for attracting Russian scientists, student exchange programs and grants participation plan."
Event date:
Monday, 17 July, 2017 - 11:45