Representatives of the leadership of the joint-stock company "N.A. Semikhatov Industrial Scientific Association of Automation Engineers" (Yekaterinburg) visited SUSU to discuss the possibility of cooperation.
Guests were lead on an excursion around the university by SUSU rector Aleksandr Shestakov and laboratory employees.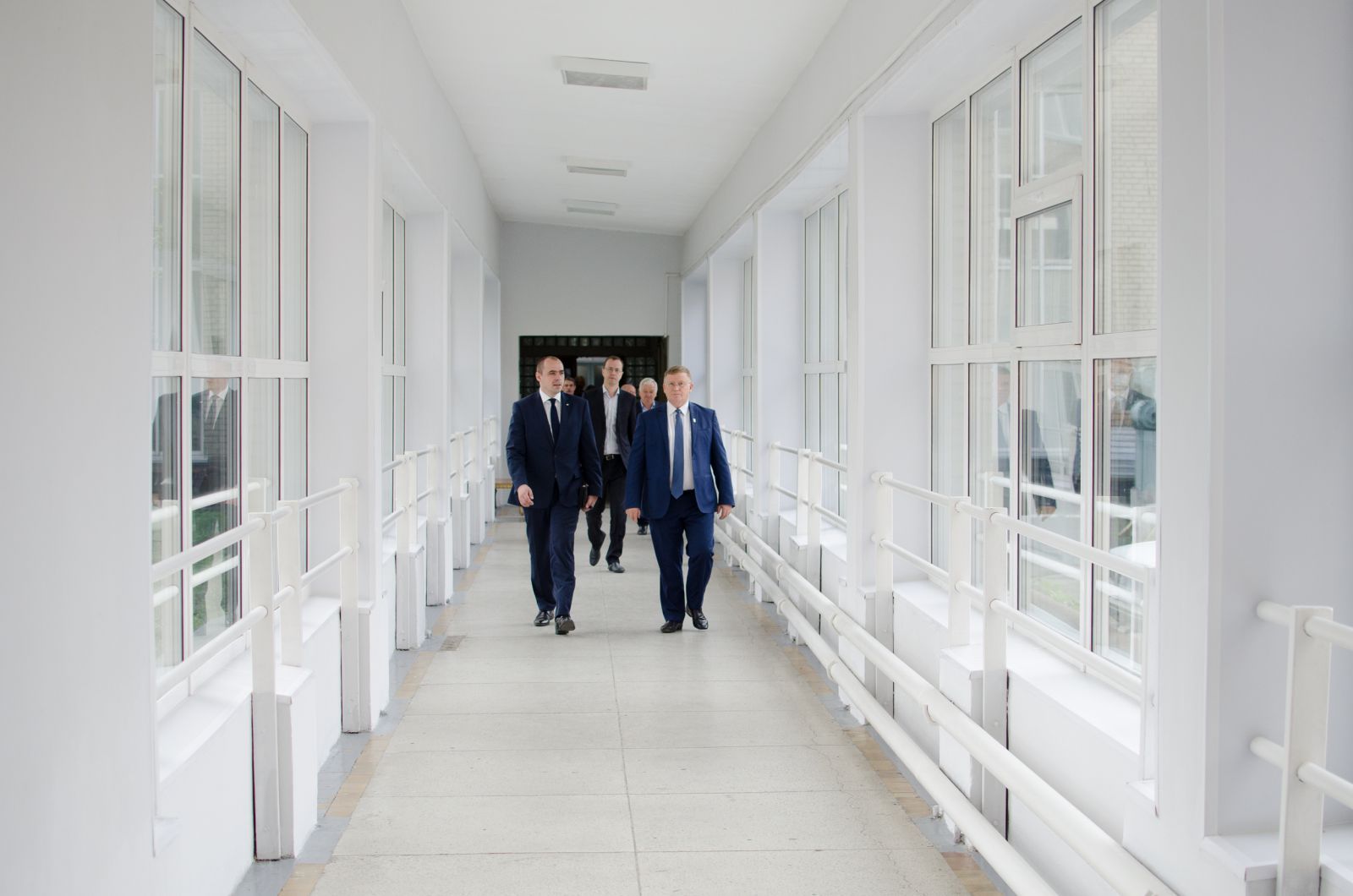 General director of the association, Andrey Misyura, told us which areas of cooperation they were able to agree upon.
"A few months ago, Aleskandr Leonidovich was our guest. We showed him the areas of work that we consider important and promising. Now we've come to visit one of the country's leading universities which educates unique specialists for our industry in response," explained Andrey Vasilyevich, "Work of the ISA is tied to both aerospace and civil sectors. Traditionally, SUSU has trained excellent specialists in the aerospace major. Concerning the civil sector, there's a new topic that is of interest to us: industrial internet. This summer that was a key topic at the international industrial exhibition Innoprom. We partner with a range of leading Russian corporations who are exploring the market and are ready to bring SUSU in to this work. As Aleksandr Leonidovich said, you must always listen to your partner. If something is beneficial to all sides, that means there will be results."
SUSU's rector told us that they discussed principal matters. The guests became acquainted with the areas of expertise the university commands, in part, the areas of information technologies, construction, and aerospace technologies.
"ISAAE is a leading enterprise of Roscosmos, and that's why we've determined a few areas of partnership to enable long-term, significant strategic cooperation between our university and ISA," said Aleksandr Shestakov.
Delegates also shared their feelings about participation in booths where students have an opportunity to use development, simulation, and modern programming software.
Andrey Misyura noted that young specialists teaching at the university command all of the necessary knowledge and skills and adequately represent the scientific schools that exist in the university.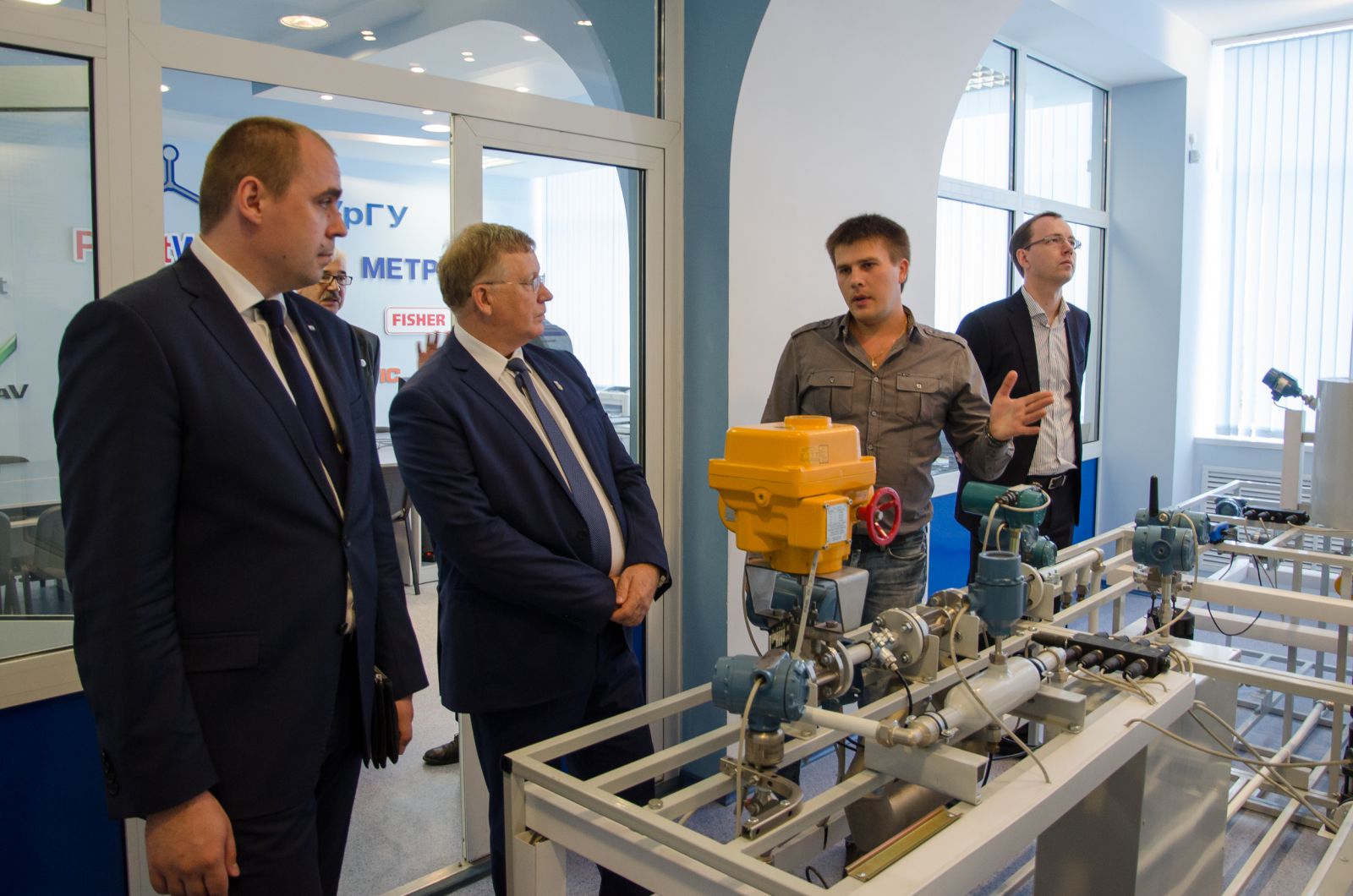 ---
ISSAE is one of the oldest enterprises dealing with the development of control systems and radioelectronic apparatus for rocket and space technology, automation of technological processes, and various sectors of domestic enterprise. High-tech space-rocket technologies and design methods are used to create products for civilian use, which allow for the manufacture of reliable and high-quality products with improved technical performance characteristics.