On September 29, activists of South Ural State University's Association of International Students organised a trip to the Taganay National Park, where they passed through multiple obstacles and reached the top of the Ural Mountains.
Taganay is a unique national park located in the northern part of subdued mountain ridges of the South Ural, which is an isolated plexus of mountains, three sides of which change into plateau and further into flat wooded steppe.
27 international students of SUSU with the assistance of tutors and Tourism Club passed this difficult road to the Double-Headed Hill top.
"Weather conditions didn't spoil our trip. We've got inexpressible emotions from the nature and communication in different languages. This improves language knowledge of not only international students but also tutors," says tutor Vilena Nazarova.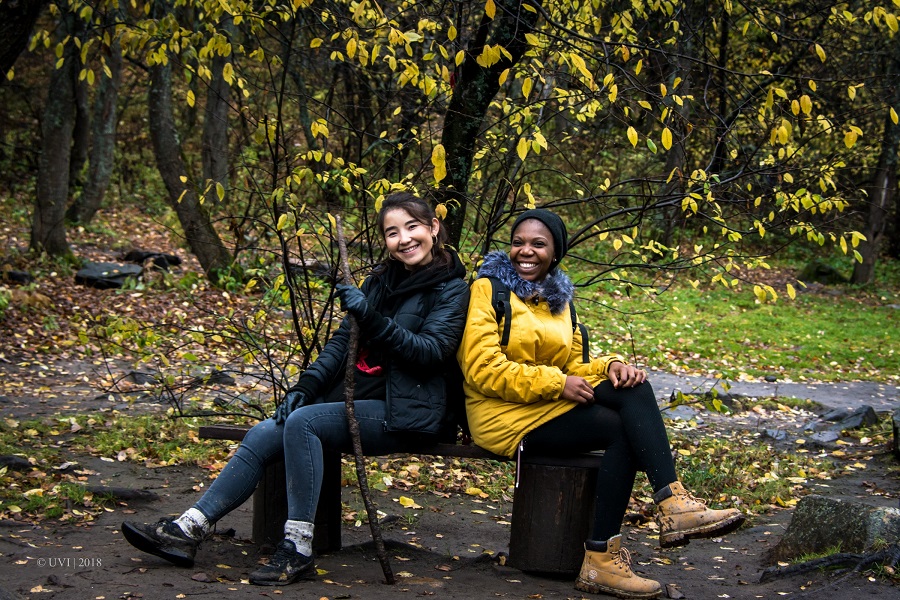 International students tasted food from a field kitchen and enjoyed spectacular views of the Ural Mountains. Though it was foggy, they managed to take many beautiful photos and experience a lot of emotions.
"It was freezing but fun. I am happy of being able to take part in the trip. Russia is very beautiful, and the Double-Headed Hill is the most elevated place that I've ever been to! It was nice to meet many people and talk to them. It was an excellent opportunity to meet representatives of various countries and get a new communication experience," says a student from Nigeria, Akinbuli Oluvadarasimi.
According to the student, he would be happy to visit the Taganay again.
"This was the second time that I came to Taganay. Although the road to the top was hard, it was worthy. At the top we saw an amazing view and experienced inexpressible emotions," says student from China, Zhou Wengming.
International students got acquainted with nature and culture of the South Urals. In the future, this acquaintance will go on. Students dedicated their hike to the 75th anniversary of SUSU.