Opening of the Publishing center of the university took place in May, 2009.
At this moment the Publishing center is a full- range enterprise, which provides:
•
censure, galley, manuscript layout;
•
designer execution of information
•
making various coursewares and scientific literature.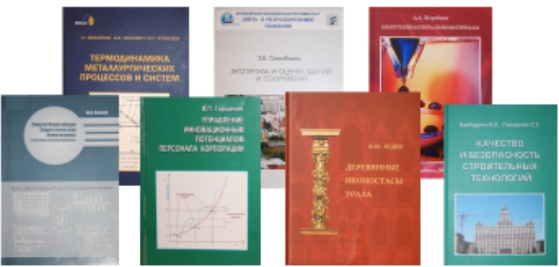 The individuality of the Publishing center is output of unique highly artistic print publication, for example:
•
monograph of V.U. Yudin "Wooden iconostases" took Grand Prix of the regional competition "South Ural book - 2009" in category "Published in the South Urals"
•
"The history of South Ural State University in documents and materials" – research, addressed on a period of development of the university.
•
'My fate was keeping me" – illustrated biographic essay about life and work of prima ballerina of Chelyabinsk Academic Opera house to M.I. Glinka - Galina MihailovnaBoreyko
The Publishing center of South Ural State University gets out the full range of scientific, educational and methodic literature:
•
resource materials and methodological guidance
•
materials of conferences, books of reports
•
scientific reviews and many other things.
ISBN is given to publications if it is necessary.
The Publishing center makes advertising and trendy-presentational printing production:
•
folders (album) of students
•
company envelope (which includes name).
The mechanism of "print-on demand" is realized by the Publishing center of the South Ural State University – with artwork in electronic format materials can be made and printed at any time as necessary, by any circulation.
The quality audit system is adopted in the Publishing center throughout making a job.
There is a possibility to pass data (of artworks) in electronic format.